A little bit about us...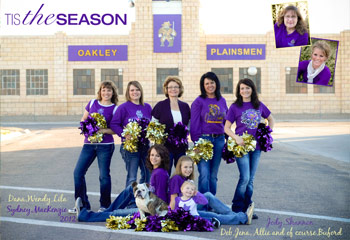 We have been in business since Sept. 2004, and continue to grow every year. We are a small town store and strive to make everyone feel "right at home". We realize how important employees are to this business and to you the customer. We have a wonderful staff who have been with us for a long time. Wendy, whom is our store manager, is wonderful with decorating and finding that special gift for you. We also have very loyal part time employees who go the extra mile to help you with whatever you may need. All of us at Everything's-A-Bloomin are ready to serve you and to showcase all that a main street store can offer!
I thank everyone for doing business with us and hope we do the town of Oakley proud.
God Bless
Dana Steiger, Owner